Highlighting Small Business Heroes
Knowing that small businesses help fuel American innovation and mobility, Google approached GOOD to design a campaign to get more small businesses to leverage Google's search tools.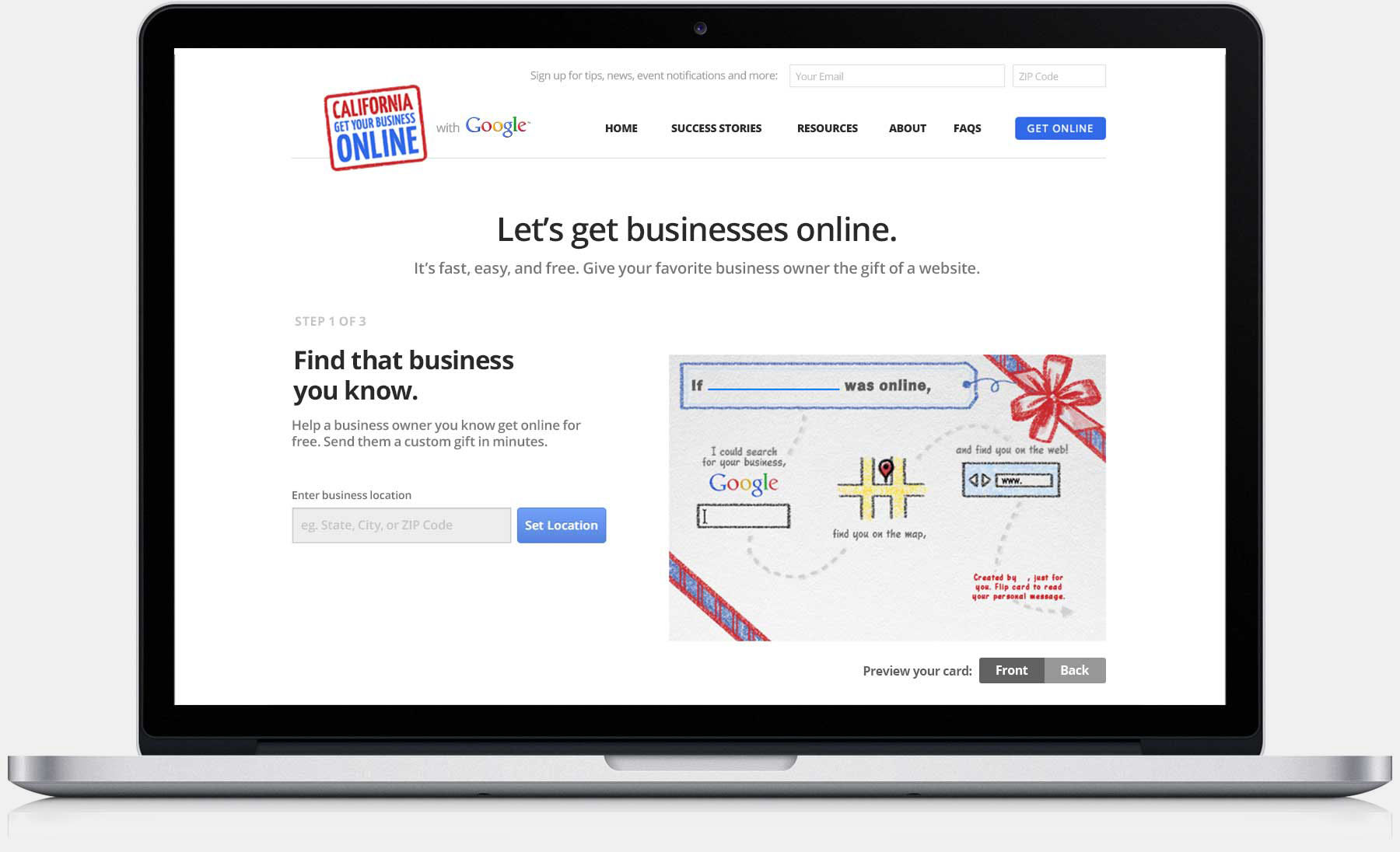 What GOOD did
GOOD drove a discovery process to better understand the motivations of small business owners. We produced dozens of activation ideas to engage entrepreneurs to be better marketers. The result was a video series that set the stage for Google's "Get Your Business Online" campaign. The series was produced to highlight business heroes who use the internet to drive value for their communities. The videos showed specific tools small businesses leverage in a casual, lighthearted way. The award-winning, "Get Your Business Online," video series was supported by multi-channel paid media and was effective in driving engagement around Google resources for small business.
Highlights
The video series laid the foundation for Google's multi-year "Get Your Business Online" campaign